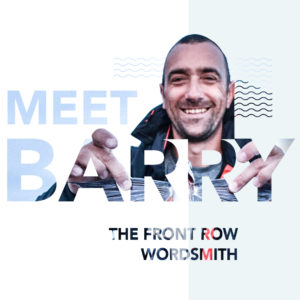 We're pleased to welcome a new team member for the duration of our upcoming ocean row!
•
Barry Hayes from Monkey Fist Adventures specialises in social media campaigns for extreme adventurers – particularly for ocean rowers.
•
Barry rowed in the world's first ocean rowing race across the Pacific Ocean, and later he rowed across the Indian Ocean. This has given him a detailed and in-depth knowledge of what it takes to do this kind of thing, as well as an understanding of the feelings and processes that our crew may be going through whilst out on the Atlantic Ocean!
•
So whilst the tone of our social media may change a little during this campaign, the quality of our brand will not – great to have you aboard Barry!
•
—